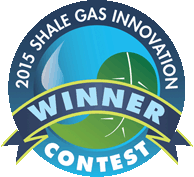 We are proud to announce Appalachian Drilling Services is one of four winners of The Ben Franklin Partners/Shale Gas Innovation and Commercialization Center's 2015 Shale Gas Innovation Contest.
The Shale Gas Innovation Awards are given to small businesses and entrepreneurs to promote the utilization of shale gas as a natural resource in an environmentally responsible manner.
We are honored to have been selected a winner from a highly competitive and innovative set of finalists. To read more about the 2015 Shale Gas Innovation Contest, visit sgicc.org.
"Your work is going to fill a large part of your life and the only way to be truly satisfied is to do what you believe is great work." – Steve Jobs
Since our founding in 2011 we have been dedicated to doing great work. Our belief in the oil & gas industry and dedication to providing meaningful services drives who we are and what we do. If you are committed to enhancing your operational efficiency, saving money and reducing your impact on the environment we are the right company for you.
"Since the dawn of time customer service has sucked." – Love T. Danielson
Not so at Appalachian Drilling Services! We recognize that no matter how great a product or service, it is of no value if it is not backed up with an exceptional service experience. Providing an unparalleled service experience is the anchor for our company's mission, vision and road map for doing business.
"Instead of thinking outside the box, get rid of the box." – Deepak Chopra
Appalachian Drilling Services is a pure play oil and gas services company, dedicated to optimizing the drilling operations of exploration, production and drilling companies with full-service drilling-fluid and lubricants management, state-of-the-art chemicals, and solid waste and waste oil containment services. We provide turn-key and proprietary services that improve operational efficiency while minimizing our customer's exposure to environmental risk and impact.
Appalachian Drilling Services is a proud member of