Every service we provide is geared towards providing our customers with significant operational efficiencies and cost savings benefits while minimizing their exposure to environmental risk and impact. We recognize that our exploration, production and drilling customers are under a tremendous amount of pressure to drill their wells on time and on budget. We are committed to assisting in the delivery of those goals. Everything we do and every service we provide is about adding value to your organization.  Thanks for stopping by and we look forward to working with you.
Sincerely,
Seth Martin
President & Chief Executive Officer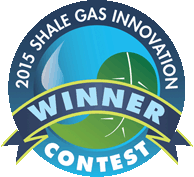 We are proud to announce Appalachian Drilling Services is one of four winners of The Ben Franklin Partners/Shale Gas Innovation and Commercialization Center's 2015 Shale Gas Innovation Contest.
Read more about it here.